Friday, February 10, 2012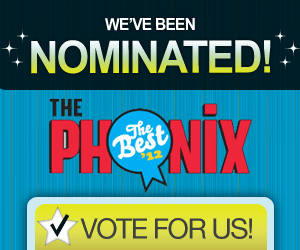 CLICK ABOVE AND UNDER THE ENTERTAINMENT SECTION THERE IS A CATEGORY FOR NIGHT, GAY
VOTE DONT ASK DONT TELL!!!!
Sunday, February 5, 2012
NITROMIX Released by DRASHER on FEB 5th 2012
Spun and recorded live on a Numark Mixdeck
Take One a Day for Health and Intoxication
Shady Love (ft Azaelia Banks) - Scissor Sisters
Shake Yo Ass (Loose Cannons booty re-slap) - Mystical / Pharrell
Do! Do! Do! (ft Kid Sister) - Carte Blanche
California Love (Deadmau5 Edit) - 2Pac
Sexx (Matt Sayers 'pink eye' remix) - Style of the Eye
The Thong Song (No Body Remix) - Sisqo
Anti Jesus (Depeche Mode Vs. Blue Stahli) - LeeDM101
R U That Somebody? (Brenmar's Windy City Remix) - Aaliyah
I Think She Ready - FKI / Iggy Azalea / Diplo / HXV
Wednesday, February 1, 2012
HELL HATH NO FURY...LIKE A DIVA SCORNED"


DON'T ASK DON'T TELL 15: SCORNED LOVERS!!
FEBRUARY 23RD AT THE GREAT SCOTT IN ALLSTON!!

DJ DIVER AND DJ DRASHER WILL BE TEARING UP THE DECKS...

AND...

DIEYMENTIA BLACKWOOD,
BRIHANNA STONE,
PENNY TRATION,
AND LOCAL HONEY...

...WILL BE SERVING DRAG DIVA FIERCENESS ALL NIGHT!

PARTY STARTS AT 9PM...AND RUNS TILL 2.

$6 COVER

21+


***BRING YOUR BEST SCORNED LOVER'S ATTIRE!!***

--------------------------
--------------------------
---

EVERY YEAR...DURING THE MONTH OF FEBRUARY...THERE COMES A HOLIDAY THAT MOST KNOW AS A DAY TO CELEBRATE ONES LOVE AND AFFECTION FOR THAT SPECIAL SOMEONE IN YOUR LIFE...A HOLIDAY THAT BARES AN OVER-ABUNDANCE OF HEART SHAPED CANDY, RED ROSES, AND EXPENSIVE GIFTS.

...BUT FOR SOME

...THOSE WHO HAVE SEEN THEIR FAIR SHARE OF SINGING TEDDY BEARS AND PICTURE-PERFECT COUPLES HOLDING HANDS IN THE PARK...

...THOSE WHO KNOW NOTHING OF MUSHY-GUSHY LOVE SONG STORYBOOK ROMANCES...

...OR THOSE WHO HAVE EVEN TRIED TO LOVE...OR GIVE SUCH AN IDEA A CHANCE...AND WERE ULTIMATELY WRONGED, BETRAYED, AND LEFT BITTER AND DISDAINED.


...IT IS A DAY TO LOATHE...AND HOPEFULLY, FORGET.



BUT WHETHER YOU'RE HAPPILY IN LOVE...LOOKING...OR IF YOU FIND YOURSELF IN A HOPELESS PLACE THIS TIME OF YEAR...

DANCING THE NIGHT AWAY WILL EASILY ALLEVIATE ALL TENSIONS...AND SATISFY ALL DESIRES

...BE IT KISSING AN ENTICING STRANGER UNDER THE STROBE LIGHT...FINDING LOVE IN A 4-WAY GRIND SESSION ON THE DANCE FLOOR...OR INDULGING IN A HANDSOME COCKTAIL...OR 12..

THERE WILL BE SOMETHING FOR ANYONE AND EVERYONE...



A L L A R E W E L C O M E W H O W E L C O M E A L L
NEW MUSIC

DJ DIVER/DJ DRASHER


Feeding you doses of sonic crack. Fast tracks and lasers.

IF YOU LIKE OUR FRIENDS "WORK!" @ Zuzu on Tuesdays then you should check us out!

FREE EVERY SECOND SUNDAY.
FEBRUARY 12th

THE SECRET IS OUT.
21+